Elevating the conversation about all things tactical.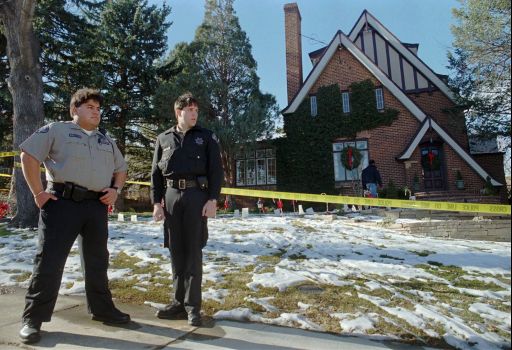 In the mid-90s a little girl was reported to be kidnapped but was later found dead in the basement of her large, Boulder CO home. The case remains unsolved today, and several procedural errors on behalf of the officers and investigators who responded to the scene tainted our best chances to identify and prosecute Jon Benet's killer. Many believe the parents or her older brother were to blame. A sex offender claimed to be responsible but there wasn't sufficient evidence to prove it. Some think that the family's wealth and political ties had something to do with it. We may not ever know the truth. Mike and Jim give a synopsis of the event and talk about some of the mis-steps that might have helped detectives solve the mystery.
read more
Jim breaks down some fundamentals for how to turn Sun Tzu into operational reality with the handy acronym MOSSMOUSE. This is useful in any sort of fight or conflict in which you want to use tactics and strategy instead of just brute force or power to fight your way through it. How can you apply it to your situation? 
We have been following our buddy Isaac's career into law enforcement and it turns out, he's got big news about where his career is headed. Hear what his plans are, what his favorite stories as a cop has been, and what advice he would give to someone new to the profession. 
Mike and Jim discuss one of the most controversial figures in tactical thought: LTC Dave Grossman.
Jim interviews Lt Dave from the US Army about his experiences as a young officer and what it means to lead troops and face off the Russians in Eastern Europe. He talks about his relationship with senior NCOs, the differences between different commissioning sources, and how his job as a Combat Engineering Officer fits into the big picture for large scale combat operations.  
episode 67 HOW TO THINK LIKE A TACTICIANWe've been building up to this concept to help raise the...
episode 66 YOU CAN'T HANDLE THE TRUTH!What Police Officers Need To Know About Going to Court, and...
This episode isn't for hardcore fitness gurus, it's for the people who realize they need to get up off the couch, watch what they eat, and take those first steps toward getting in shape. We wanted to address fitness from the beginning for those folks who don't fitness good. These are the basic things you need to understand about losing weight and getting in shape. It starts with getting over the mental hurdles you put in your own way, and then setting manageable goals and expectations. Down the road, we'll follow this up with more serious fitness talks but if you need a place to get started, start here.
Mike explains how the 911 systems work in a way that is helpful to both first responders and those who need help. There are a lot of ways we lose information in the call taking process so make sure your emergency call renders the response you need. We also talk about when to call and ways to communicate covertly with a dispatcher.
Enjoy our interview with Veteran, Infantry Commander, Police Officer, former District Attorney, and leadership guru Judge Edward "Ned" Lee. Judge Lee recently retired after 28 years on the bench in California's Superior Court. Hear his stories and lessons from a distinct and varied background in the criminal justice system. 
Jim asks Mike about a handful of fights that he's been in as a police officer. Mike talks about his experiences early in life and how they led to him becoming a cop. This is not a complete police use of force episode but we scratch the surface and cover the basics. We also help apply those principles to self-defense. We touch briefly on de-escalation training and case law.
If you look around any professional workplace, you will see several types of leaders–by that I don't just mean differing leadership styles, although that is part of it–I am talking about the types of leaders in a group who make the difference between a "loose gaggle" and a high-performance team. This discussion is going to focus on the informal leaders–the unappointed low- or middle-man who makes a difference. A new or inexperienced member of the group might be the type of person who owns their mistakes, never makes excuses, and humbly accepts criticism. You might be asking yourself, doesn't that just make them a good follower?
BURNING ALIVE If you read some of the news articles about the recent apartment fire in...
BALANCE: THE TOTAL PACKAGE We have a saying in dog training that you don't fix one problem without...
read more
THREAT ASSESSMENT; Threats of harm should always be taken seriously, but in many cases the person making the threat is only trying to exploit their victim or elicit a reaction for a perceived wrongdoing.
read more
TWO TYPES OF LEARNERS Psychologist Carol Dweck is known for her work on implicit theories of...
read more
Dog Training: Markers Maybe less tacti-cool than you're used to, but enough people have dogs that...
read more
SITUATIONAL LEADERSHIP This leadership model was created by a couple of psychologists named Hersey...
read more
ASK, TELL, MAKE: STILL WORKS In the police academy, we learned this decision-making algorithm for...
read more
REMEMBER RICK RESCORLA For this week's bulletin, I thought I'd share a Facebook post I wrote on...
read more