Elevating the conversation about all things tactical.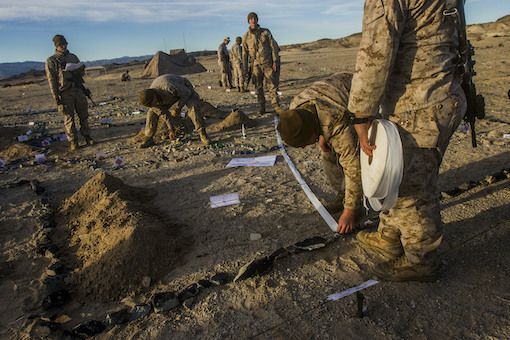 Jim explains how to analyze, exploit, and change the terrain you are fighting in to gain an unfair advantage over your opponent – whether in a parking lot or a battlefield. Walking you from Thermopylae to the Taiwan Straits to the engine block of your police car and the desks of your classroom, we help you assess and understand your operating environment.
read more
In April 1970,  4 California Highway Patrolmen were killed by two men after an armed road rage incident. Those men were career criminals in the planning stages of a robbery attempt who were heavily armed. This incident had a ripple effect for police agencies across the country that led to significant progress in the realm of firearms proficiency and officer safety.
While you don't need to deep dive all of the science here, you do need to understand the tactical implications of a fight or flight response as it relates to training, perception, memory, and attention. Mike and Vivian discuss muscle memory, building good habits, perceptual distortions, and ways to enhance our performance under stress. 
Jim breaks down some fundamentals for how to turn Sun Tzu into operational reality with the handy acronym MOSSMOUSE. This is useful in any sort of fight or conflict in which you want to use tactics and strategy instead of just brute force or power to fight your way through it. How can you apply it to your situation? 
We have been following our buddy Isaac's career into law enforcement and it turns out, he's got big news about where his career is headed. Hear what his plans are, what his favorite stories as a cop has been, and what advice he would give to someone new to the profession. 
Mike and Jim discuss one of the most controversial figures in tactical thought: LTC Dave Grossman.
Jim interviews Lt Dave from the US Army about his experiences as a young officer and what it means to lead troops and face off the Russians in Eastern Europe. He talks about his relationship with senior NCOs, the differences between different commissioning sources, and how his job as a Combat Engineering Officer fits into the big picture for large scale combat operations.  
episode 67 HOW TO THINK LIKE A TACTICIANWe've been building up to this concept to help raise the...
episode 66 YOU CAN'T HANDLE THE TRUTH!What Police Officers Need To Know About Going to Court, and...
This episode isn't for hardcore fitness gurus, it's for the people who realize they need to get up off the couch, watch what they eat, and take those first steps toward getting in shape. We wanted to address fitness from the beginning for those folks who don't fitness good. These are the basic things you need to understand about losing weight and getting in shape. It starts with getting over the mental hurdles you put in your own way, and then setting manageable goals and expectations. Down the road, we'll follow this up with more serious fitness talks but if you need a place to get started, start here.
Mike explains how the 911 systems work in a way that is helpful to both first responders and those who need help. There are a lot of ways we lose information in the call taking process so make sure your emergency call renders the response you need. We also talk about when to call and ways to communicate covertly with a dispatcher.