FAST TRANSIENTS
THE TACTICAL TANGENTS BULLETIN
BALANCE: THE TOTAL PACKAGE
We have a saying in dog training that you don't fix one problem without potentially creating a new one. That saying is as true in dog training as it is in life. Many of us struggle to find harmony among both personal and professional matters—the struggle is real. So where is this unicorn we're after, and what does it look like? I don't have all the answers for you, and if I did I wouldn't be able to give them in less than 500 neatly printed words. But here are some thoughts that might help if—like me—you are still searching.
Family. Long story short—make things right. At home, do the damn dishes. Make sure your kids, significant other, family, and closest friends know that you have done your part and that you value your relationship with them. When personal matters are on your mind—air your grievances, find peace, and carry yourself in a way that you want to be remembered some day. Don't take it to work with you. Yes, it can be hard, but you can't make excuses. Make it right.
Fitness. You know why people spend so much time and money messing around with guns and gadgets? Because it's a lot easier than putting in the work. You don't have to be a professional athlete—but if you want to put your money where your mouth is when it comes to tactics and survival, you DO have to put in the work. Physical fitness has been proven to enhance our resilience and performance under stress, make us less susceptible to injury (i.e., not become a casualty and liability to our team), and improve overall life expectancy. Count those calories, go for a run, swing some kettlebells. Make it a habit. No one is going to do it for you. 
Firearms. Yes, shooting is important. And it's a perishable skill—frequency and recency matter to stay proficient. Get out to the range often enough to check yourself before you wreck yourself. Push your limits, and then dial it in so that your hits are consistent and predictable. 100-200 rounds every few weeks is better than a $1,000 tactics course you're going to take once and never follow up on. Yes, you should get professional coaching, but keep it simple and build on fundamentals first. And dry fire more—it's free. 
Fighting. You are arguably more likely to get in a tussle than a full-fledged gunfight. I understand that self-defense training can be uncomfortable and that our egos are sensitive and precious—but big biceps aren't going to teach you the technical aspects of a serious struggle, so you have to step outside your comfort zone, set some time and money aside, and get after it. Don't neglect this!
Balance and harmony—in training, and in life. Keep on keepin' on. 
Mike Doyle
Founder
Mike is a full-time police officer and tactical medic. He currently works as a K9 handler, SWAT team member, and Police Trainer. Mike started Tactical Tangents as part of his fundamental purpose to save lives. His goal is to enhance the survival of police officers and concerned citizens by helping them become better, smarter, faster, and more efficient. His opinions are for informational purposes only and do not reflect those of his employer or any other government agency.
LATEST EPISODE
Check out Scopes and Optics 101 with Riton Optics! We learned a bit about their design process and how they build high-quality equipment. Even if you already own a scope, you'll probably learn something in this episode. Subscribe for new episodes on the 1st and 15th each month. www.tacticaltangents.com/podcast
LOOKING FOR AN OPTIC?
We are excited to announce our new partnership with Riton Optics! Need a Scope, Red Dot, binoculars? Use discount code TacTangents for 15% off. Deeper discounts for military and public safety! Be sure to tell them we sent you. Good gear, great price, and a rock solid lifetime warranty.  
http://www.ritonoptics.com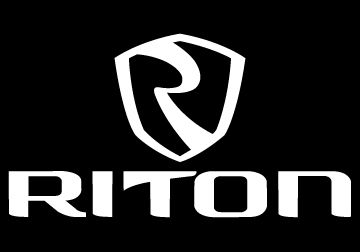 OTHER UPDATES
The newsletter is a new thing! We're trying to keep the printer-friendly version something that is easy to post on a bulletin board, if you're into that sort of thing.

Jim

would tell you to post it in your workplace bathrooms and call it "Urin-tel." If you want to subscribe, check out the sign- up form on our website.