FAST TRANSIENTS
THE TACTICAL TANGENTS BULLETIN
One of the first leadership opportunities I've had at any job has been some form of teaching, either in a formal setting like a classroom or one-on-one working with a new employee. I've also attended several formal instructor courses—and those courses don't always make you any good at actually teaching. You spend plenty of time learning the material, but you don't learn how to work a room or be charismatic. If you are in a position to teach, I encourage you to take that responsibility in earnest. Even if you're just showing the new kid the ropes—your words, body language, and actions matter. You are assumed to be credible and what you say will shape future decisions, for better or worse. Teaching in front of a group is a bit of an art, but here are a few tips: 
Own the room. Your energy and passion, or lack thereof, will be immediately noticeable in your body language and demeanor. People should put down their phones because they want to! Consider what you like most about your favorite teacher. If I had to guess, not only were they smart—they were also charismatic and engaging. Don't just be a cheerleader. Be compelling.

 

With your outline, or upon it? Your lesson plan or Power Point slides shouldn't be all your class has to offer. If I can read the outline or slide show and learn everything you're about to teach me—your class sucks and I don't need you. You need more than just bullet points. Have an outline, and use visuals like Power Point when appropriate—but don't rely solely upon them. The lesson plan is a means to an end. Know the takeaways and use your outline to convey them in a clear and persuasive way. Don't just read to your students—Be effective.

 

Do your homework. When you are entrusted to teach—people will listen to what you say. Don't violate that trust. Only agree to topics that you know well or have time to prepare for. Learn the subject matter and know what you're talking about. If you have to teach impromptu or fill a gap in the schedule, use something you know well and are passionate about. Be insightful.

 

Teach with authority. If you're the one teaching, you're allowed to have an opinion. Challenge your assumptions. Why do we do it this way? What are the alternatives? Don't just parrot old phrases or practices. Be principled and deliberate.
Teaching can be a fulfilling way to learn a subject beyond a superficial grasp, and it's important that up-and-comers are able to pick up the torch and advance their craft. Be part of the solution!
Mike Doyle
Founder
Mike is a full-time police officer and tactical medic. He currently works as a K9 handler, SWAT team member, and Police Trainer. Mike started Tactical Tangents as part of his fundamental purpose to save lives. His goal is to enhance the survival of police officers and concerned citizens by helping them become better, smarter, faster, and more efficient. His opinions are for informational purposes only and do not reflect those of his employer or any other government agency.
LATEST EPISODE
Jim went to Craig Douglas's ECQC course (Extreme Close Quarters Concepts). Learn about his force on force scenarios and some crucial lessons learned for self-defense, especially if you might find yourself fighting over a knife or gun. Coming November 15th!
Subscribe for new episodes on the 1st and 15th each month. www.tacticaltangents.com/podcast
LOOKING FOR AN OPTIC?
We are excited to announce our new partnership with Riton Optics! Need a Scope, Red Dot, binoculars? Use discount code TacTangents for 15% off. Deeper discounts for military and public safety! Be sure to tell them we sent you. Good gear, great price, and a rock solid lifetime warranty.  
http://www.ritonoptics.com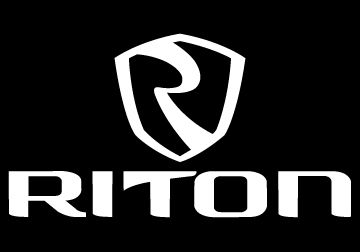 OTHER UPDATES
The newsletter is a new thing! We're trying to keep the printer-friendly version something that is easy to post on a bulletin board, if you're into that sort of thing.

Jim

would tell you to post it in your workplace bathrooms and call it "Urin-tel." If you want to subscribe, check out the sign- up form on our website.