FAST TRANSIENTS
THE TACTICAL TANGENTS BULLETIN
For this week's bulletin, I thought I'd share a Facebook post I wrote on Thanksgiving a few years ago. I hope you enjoy it. -Mike 
Today, and everyday, I am thankful for American heroes like Rick Rescorla. Rescorla was an Army lieutenant in Vietnam. In the 1980s Rescorla landed a corporate security job at the World Trade Center. Rescorla worried about terrorist attacks, and in 1990 he consulted with a wartime friend who had a counterterrorism background. They identified the parking garage as a point of vulnerability, and Rescorla pushed for increased security but was met with apathy. In 1993, a box-truck full of explosives detonated in the parking garage in the first World Trade Center attack.
Suddenly, people started listening to him. Rescorla's employer, Morgan Stanley, occupied twenty-two floors at the World Trade Center. He predicted another attack would happen someday, and even noted the possibility of a plane crashing into the towers. Rescorla insisted that everyone participate in mandatory, surprise fire drills—not an easy task at a place where millions of dollars are shifted around in meetings and conference calls.
On 9/11, when the first tower was hit, the Port Authority got on the public address system and announced that there was a situation, and instructed everyone to stay at their desks. The Port Authority had a special place in Rescorla's heart after they ignored his advice back in 1990, so he grabbed his bullhorn and hard hat and started his well-rehearsed evacuation. While following the crowd down the stairwell, he sang to the evacuees over his bullhorn, much the way he did in Vietnam to boost the morale of his troops. He told them, "Everything is going to be okay. Remember, you're Americans." He called his wife on the way down and said, "Stop crying. I have to get these people out safely. If something should happen to me, I want you to know I've never been happier. You made my life." He successfully evacuated nearly 2,700 people, and was last seen on the 10th floor, headed back up the stairwell. His remains were never recovered. 
He acted with Valor that day, without a doubt. 2,700 lives is quite a number. But perhaps more importantly, he lived everyday with foresight. He was innovative, he challenged assumptions, and he swam against the current when he knew it was the right thing to do. He put his money where his mouth was. He is a hero not only because of what he did that day, but because he took his job seriously and he was a professional every day leading up to it. We need people like him in the world. Remember Rick Rescorla. 
Mike Doyle
Founder
Mike is a full-time police officer and tactical medic. He currently works as a K9 handler, SWAT team member, and Police Trainer. Mike started Tactical Tangents as part of his fundamental purpose to save lives. His goal is to enhance the survival of police officers and concerned citizens by helping them become better, smarter, faster, and more efficient. His opinions are for informational purposes only and do not reflect those of his employer or any other government agency.
LATEST EPISODE
Be sure to listen to the story of the Final Mission of Extortion 17. Jim was deployed at the time of this incident and had some first-hand knowledge of what became the worst single loss of US SOF personnel in the Afghanistan war effort. Available October 1st!
Subscribe for new episodes on the 1st and 15th each month. www.tacticaltangents.com/podcast
LOOKING FOR AN OPTIC?
We are excited to announce our new partnership with Riton Optics! Need a Scope, Red Dot, binoculars? Use discount code TacTangents for 15% off. Deeper discounts for military and public safety! Be sure to tell them we sent you. Good gear, great price, and a rock solid lifetime warranty.  
http://www.ritonoptics.com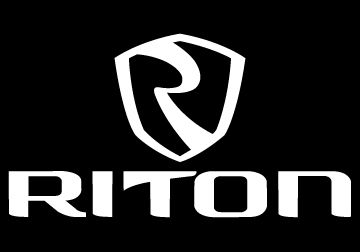 OTHER UPDATES
The newsletter is a new thing! We're trying to keep the printer-friendly version something that is easy to post on a bulletin board, if you're into that sort of thing.

Jim

would tell you to post it in your workplace bathrooms and call it "Urin-tel." If you want to subscribe, check out the sign- up form on our website.