FAST TRANSIENTS
THE TACTICAL TANGENTS BULLETIN
This leadership model was created by a couple of psychologists named Hersey and Blanchard in the 1970s. The general premise is that the way you approach a person for a specific task depends on their level of competence for that task, and their individual level of motivation or commitment. Read this chart from the bottom-right: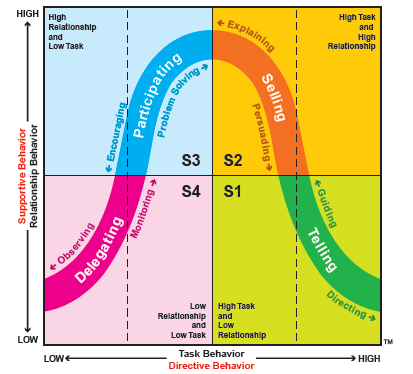 On the bottom, you'll see that task behavior is related to directive behavior. If a person has less competence—they will require more direction. As they become more capable, you can guide them but let them take a more active role in decision making. You can  coach (i.e., critique) or "sell" an idea to them, eventually use a more participative or democratic approach ("We are solving this problem together"), and finally delegate and trust the task to them. 
Part of this arc involves the supportive behavior required—which is a product of motivation or commitment. When someone is brand new at a task, their motivation and desire to succeed is high—You can just tell them what to do. As they progress, they are likely to get tired, bored, frustrated, or burnt out—which requires more support. Involve them in the process, take the role of a coach or salesman, or work on the problem together to address stagnant motivation or commitment. Trust, involve, empower, delegate. 
Leadership isn't a math formula—this chart won't solve all of your problems—but it might give you ideas. The takeaway is that you have to consider altering your approach based on the individual person and task at hand. As always—Agility is the key! 
Mike Doyle
Founder
Mike is a full-time police officer and tactical medic. He currently works as a K9 handler, SWAT team member, and Police Trainer. Mike started Tactical Tangents as part of his fundamental purpose to save lives. His goal is to enhance the survival of police officers and concerned citizens by helping them become better, smarter, faster, and more efficient. His opinions are for informational purposes only and do not reflect those of his employer or any other government agency.
LATEST EPISODE
Just put out an episode about using role players and opposition forces (OPFOR) for reality based training. Scenarios are an important part of training for survival.
Subscribe for new episodes on the 1st and 15th each month. www.tacticaltangents.com/podcast
LOOKING FOR AN OPTIC?
We are excited to announce our new partnership with Riton Optics! Need a Scope, Red Dot, binoculars? Use discount code TacTangents for 15% off. Deeper discounts for military and public safety! Be sure to tell them we sent you. Good gear, great price, and a rock solid lifetime warranty.  
http://www.ritonoptics.com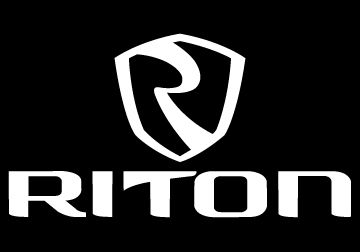 OTHER UPDATES
The newsletter is a new thing! We're trying to keep the printer-friendly version something that is easy to post on a bulletin board, if you're into that sort of thing.

Jim

would tell you to post it in your workplace bathrooms and call it "Urin-tel." If you want to subscribe, check out the sign- up form on our website.