FAST TRANSIENTS
THE TACTICAL TANGENTS BULLETIN
MICROMANAGING–PLEASE DON'T.
Imagine I'm in the back of an ambulance with my Paramedic partner. As an EMT, I don't have the advanced training that he does—but we've worked together for
x
months or
y
years. We're dealing with a sick patient. It's not looking good. My partner is asking questions. He's talking to the family. A firefighter is on the radio, calling the hospital. Another firefighter is taking vital signs. I'm trying to be useful—so I look for work. We're probably going to start an IV—Set up and ready. Heart monitor—Check. Oxygen—Done. Closest hospital? How do I get there? Asked, and answered.
The moral of this illustration is that when we work closely with others the best way we find synergy—a combined effect that is greater than the sum of the parts—is to anticipate each other's needs. Many of those needs are communicated implicitly. I've learned by watching and listening. We have a routine. I know what he wants. He knows, that I know, what to do. We trust each other. 
A similar thing happens on my SWAT team—when we clear a house, and my partner looks into one corner of a room, I look in another corner. All I need is to see a shift in their helmet to know which way they're going, and I react instinctively because I can predict—and trust—that they have their side of the room covered.
In situations that a military or public safety member would begin to describe with the word "Cluster," one of the themes that will often be discussed in the after-action is a lack of communication. It's sometimes difficult to relay what we see, with a detailed course of action, in situations that are time-sensitive with competing priorities and conflicting information. Fog-and-Friction, right? 
Many management or command-and-control structures spend a lot of time dealing with internal interactions: We explain what we want done, and how, with approval from the top of the organization down. A better approach is to look outward, in an operational environment where individuals at all levels are exposed to a variety of situations (like my partners and I have been, in both examples above), so that we can create similar mental images or impressions through shared experience. The bonds of implicit communication and trust that evolve as a result help us anticipate each other's needs and ensure that our actions will serve the common purpose. 
To get there, we need room to grow. The secret in such a system lies not in what is over-communicated, but from the implicit bonds and similar mental impressions we gain from experience. Without them, we magnify fog and friction, and the system comes unglued. 
Mike Doyle
Founder
Mike is a full-time police officer and tactical medic. He currently works as a K9 handler, SWAT team member, and Police Trainer. Mike started Tactical Tangents as part of his fundamental purpose to save lives. His goal is to enhance the survival of police officers and concerned citizens by helping them become better, smarter, faster, and more efficient. His opinions are for informational purposes only and do not reflect those of his employer or any other government agency.
LATEST EPISODE
Kevin Briggs is a retired CHP Sergeant and has been featured on several media outlets as "The Guardian of the Golden Gate." He's been credited with talking over 200 people out of committing suicide by jumping off the Golden Gate Bridge. Available Now.
Subscribe for new episodes on the 1st and 15th each month. www.tacticaltangents.com/podcast
LOOKING FOR AN OPTIC?
We are excited to announce our new partnership with Riton Optics! Need a Scope, Red Dot, binoculars? Use discount code TacTangents for 15% off. Deeper discounts for military and public safety! Be sure to tell them we sent you. Good gear, great price, and a rock solid lifetime warranty.  
http://www.ritonoptics.com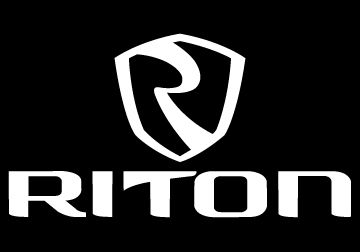 OTHER UPDATES
The newsletter is a new thing! We're trying to keep the printer-friendly version something that is easy to post on a bulletin board, if you're into that sort of thing.

Jim

would tell you to post it in your workplace bathrooms and call it "Urin-tel." If you want to subscribe, check out the sign- up form on our website.